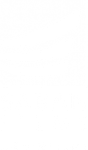 Four brilliant university students are forced to confront themselves in terrifying ways when their Quantum Physics experiment leads to an entangled parallel existence that leaves them questioning who they are and what is real.
MORE INFORMATION:
Directed by Gaurav Seth.
Story by Michael MacKenzie & Doug Taylor. Written by Doug Taylor
Starring: Palomoa Kwiatkowski (Bates Motel), Munro Chambers (Turbo Kid), Sandra Mae Frank, Robert Naylor and Academy Award winner Marlee Matlin (Children of a Lesser God)
Produced by Bev Bliss, Jason Ross Jallet.